Charitable Giving and Community Service
CPC Calgary City Centre supports various charitable organizations including:
We also are open to supporting other charities as the need arises.
CPC Calgary City Centre Partnership with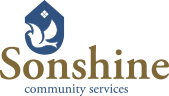 Tackling the issue of domestic violence. Stopping the cycle.
Sonshine Centre is a one-year residential and counseling program for women and children who are fleeing family violence and abuse and who want to break the cycle and move toward a future of health and dignity.
Sonshine Centre has 24 fully furnished suites for families and individuals, representing approximately 35% of the second-stage shelter capacity in Calgary for women and children fleeing domestic violence. Our facilities have access to public and separate schools and amenities and community activities in a quiet residential neighbourhood.
Sonshine's dedicated and highly qualified staff, along with an amazing network of volunteers, walk alongside clients on their journey to healing and wellness.
Sonshine Centre provides the following services to residents:
Full year residential program
Quality, safe and low-cost housing
Individual counselling
Individual goal setting and mentoring
Life-skills groups
Art and fitness group activities
Parenting education
On-site child care
Counselling and play therapy for children
Access to resources such as healthcare, addictions services, peer support and legal support
ESL and language translation services as needed
Practical support such as help navigating government support services, grocery runs, etc.
Six months of follow-up counselling and support to safely transition back into the community after they leave Sonshine
Sonshine Centre is a safe, non-judgmental living environment that accepts women of all faiths or no faith.
CPC Calgary City Centre Partnership with Sonshine
CPC Calgary City Centre sponsors three apartments in Sonshine Centre, and has chosen Sonshine as our principal charity since 2007. To date, our club has donated over $300,000 to this organization and the partnership we have with Sonshine Community Services is very important to our members.
In early 2017, the club will present an additional gift of $50,000 from the proceeds of the club's fundraising casino, which was held October 7 and 8, 2016.